Jace
Chuunin






Number of posts

: 827


Age

: 25


Forum Position

:


Humor

: ALABAMA GATORS


Registration :

2009-06-28

Role-play Sheet
Primary Exp:





(33/40)


Secondary Exp:





(0/0)


Tertiary Exp:





(0/0)

Subject: Nomura Kodo Wed Sep 24, 2014 11:13 pm

---

Nomura, Kodo

日本語で名前

General Information
Name:
Nomura, Kodo
Alias/Title:
N/A
Clan Affiliation:
Yozakura
Rank:
Chuunin
Reputation Level:
19.5

Character Traits
Gender: Male
Estimated Age:
26
Hair Color:
Black
Eye Color:
Hazel
Skin Color:
Pale white
Physique:
Slender, lanky
Estimated Height/Weight:
5'9 / 73kg
Unique Characteristics:
¬Black facial tattoo, horizontal segmented line
¬ Has 4 additional arms (6 total)


Additional Information

Personality



Sarcastic and Forward - Sarcasm seems to be a permanent state for Kodo. It's only on rare occasions when his sarcastic banter is put on hold and even then it's not entirely under wraps for long. Regardless of the situation or who he's involved with, he will be sure to convey what he's feeling despite it being an appropriate setting or not.


Dedicated and Loyal - Much like how Spiders have marked him as an ally and are loyal to the end, so too is Kodo. When he commits himself to something he will almost certainly follow through with it. Contrary to his abrasive speech, Kodo is extremely loyal to those he's considered worthy of his trust. Little could persuade him to turn again those who've earned said trust.


Skeptical and Calculating - Those who haven't earned his trust are subject to an intense distrust from him. It takes a great deal for Kodo to trust someone and before reaching that point, he will be sure to keep tabs on and is extremely wary of others. Due to the inherent trust of those outside his circle he will put himself in a position to observe the actions of others frequently.


Historical Biography

¬ Early years: Born into a small Clan, consisting of blood related brethren, Kodo was raised with the Shinobi and Clan mentality. His focus was on Shinobi prowess and upholding the traditions of his bloodline.

¬Year 8: Continuing with the rigorous traditional leanings of his Clan, Kodo was evaluated shortly in his eight year in order to determine if he was a decent fit as as a companion of the Spiders. Successfully he was marked as an ally and adopted in the contract.

¬Years 9-15: Missions were the primary focus of his Clan. To survive they did what was necessary and acted as they needed to. Along with his family, the Clan participated in various jobs for payment all of which demanded the prowess of the Shinobi. It was during this time that a rival Clan in their land took up arms against them. Skirmishes became battles and battles to war. Eventually the bloodbath ended with both clans a ghost of their former selves. Kodo along with two others remained: His brother Hideki and mother Asami. The loss of the Clan members had taken a toll on his mother and Kodo's brother suffered an injury that left him permanently weakened.

¬Years 15-19: The dangers to their family didn't end with the Clan rivalry. The Samurai, who all Shinobi knew to inherently distrust, were always a danger on the horizon. The following years consisted of struggling more against Samurai than other shinobi. It was around his eighteenth year that Kudo's mother and brother decided to submit to the Samurai by taking refuge in Tenkuugakure. Enraged by the methods by which the Samurai attempted to break and control Shinobi, Kodo refused to go with them and they separated shortly after.

¬Years 20-Present: Knowing that alone he couldn't make a meaningful attack on the Samurai way, he began to look for others that too would willing to go against those who sought to take the Shinobi lifestyle away. Eventually Kodo came across another Clan of Shinobi. These Shinobi seemed to gravitate towards the goal of eradication of Samurai. Delighted by this, Kodo quickly accumulated with the ways of the Clan and soon adopted their methods of doing things. He now works with them exclusively.
Ui
Admin Chuunin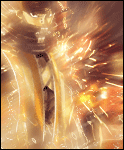 Number of posts

: 2072


Age

: 26


Registration :

2009-07-05

Role-play Sheet
Primary Exp:





(72/35)


Secondary Exp:





(0/0)


Tertiary Exp:





(0/0)

Subject: Re: Nomura Kodo Thu Sep 25, 2014 7:50 pm

---

Squish the Spider guy!

Approved.